Summer 2018 Concerts in the Park
sponsored by the
Park Ridge Fine Arts Society
Friday evenings at 8 pm  •  Free!!!
Hodges Park, in front of City Hall, Park Ridge
Five Concerts by the Park Ridge Fine Arts Symphony
Barbara Schubert, Music Director and Conductor
Friday, June 22  –  Beethoven and Beyond
Beethoven's exhilarating Symphony No. 7 in A Major and Dvorák's charming Czech Suite open the Park Ridge Fine Arts Symphony's 2018 season of Concerts in the Park.
Friday, June 29  –  American the Beautiful
Celebrate the magnificent landscape of American with Grofé's Grand Canyon Suite and works by Aaron Copland and Richard Rodgers.  Celebrate Concerts in the Park with Park Ridge Community Women's Raffle Basket Fundraiser today!!! 
Friday, July 6  –  Spanish Soundscape
Enjoy a "virtual visit" to Sunny Spain through the music of Bizet, Massenet, Fauré, and Rimsky-Korsakov, with his colorful Capriccio Espagnol.
Friday, July 13  –  Taste of Tchaikovsky
Selections from Tchaikovsky's exquisite ballet scores, plus his masterful Symphony No. 5 in E minor.
Friday, July 20  –  Broadway's Best
Familiar medleys from classic Broadway shows, plus highlights from Hamilton, Chicago, and other recent Broadway hits.  
Bonus Concert by the Brian Patti Big Band
Brian Patti, Band Leader
Friday, July 27  –  A Tribute to Benny Goodman, the King of Swing
Legendary jazz clarinetist and band leader Benny Goodman had an indelible impact on music history, ushering in the swing era of the 1930's with an array of memorable tunes.
Thanks to those who joined us Friday evening for great band music, beer, wine, Irish dancing, lots of raffle prizes and food galore.  We also thank the Park Ridge Community Women for the $4,100 donation from this summer's 6/23 raffle.  Join us next year for more of the same.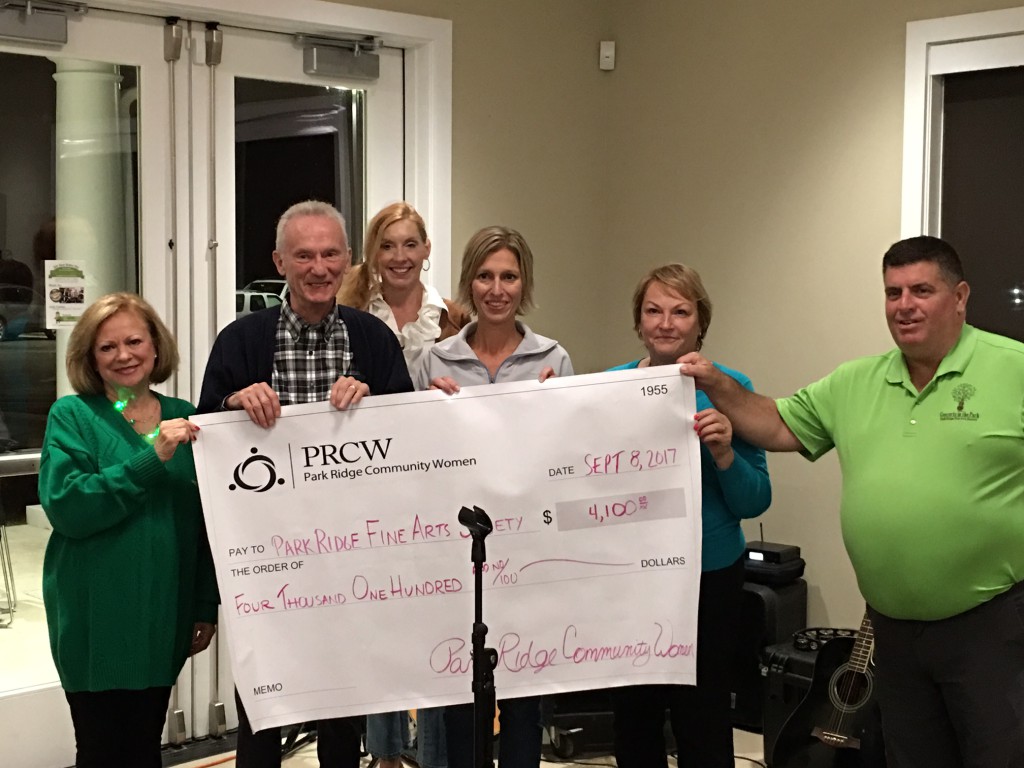 Support the concerts 
Prospect Park Friday September 8,  2017.