Home 2019 Summer Season
Updated 7/19/2019 10am
Thanks to everyone who participated and helped fund the PRCW Raffle Friday 6/28.  Park Ridge Community Women raised over $4,300 with the raffling of 9 gift baskets at this concert.  See prcw.org for more details and pictures.  Thanks to all the organizations and families who contributed to the baskets.  You made this all possible.  
…………………………………………………………………………………………………………………………………………..
Check out our new fundraising site; donations made easy!!!
https://www.gofundme.com/concerts-in-the-park
PARK RIDGE FINE ARTS SYMPHONY 
Barbara Schubert, Music Director and Conductor 
All concerts are at 8 pm in Hodges Park.  Admission is FREE. 
Summer 2019 Season 
Click here for copy of orchestral schedule    PRFAS.2019.Program.Schedule
| | |
| --- | --- |
| | Click here for copy of PRPD summer band schedule |
Friday, July 19  2019–  Hollywood Heroes  –  Park Ridge Fine Arts Symphony
To culminate the Park Ridge Fine Arts Symphony's 2019 season, the orchestra presents a showcase of Hollywood Heroes, featuring music by Elmer Bernstein, Klaus Badelt, Hans Zimmer, and (of course) John Williams.  Indiana Jones, Batman, Superman, Wonder Woman, and more:  you'll meet them all through the great film scores of modern Hollywood!
Friday, July 26  2019–  Dance Band Hits through the Decades  –  Brian Patti Big Band
Always a favorite of Park Ridge audiences, the Brian Patti Big Band presents an evening of Dance Band Hits through the Decades  – from the Swing Era to today!  This lively program also includes a Salute to the great Aretha Franklin.
PRPD BAND – Friday, August 2 2019  –  Tino & The Latin Swing Factor   –  Sponsored by the Park Ridge Park District.
Latin band heating up the dance floor with salsa, cumbia and merengue music.  Enjoy free salsa lessons 7:15pm – 8:00pm.  
……………………………………………………………………………………………………………..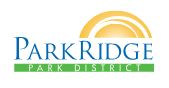 Check prparks.org for PRPD sponsored concerts at Prospect Park.
Sunday June 30, 2019 2:30pm – 3:15pm  –  Istvan & His Imaginary Band
Friday August 9, 2019 8pm-9:30pm –  Tainted Jake
Sunday August 11, 2019 2:30pm – 3:15pm  –  Jodi Koplin & The Jigglejam Band
Friday August 16, 2019 8pm-9:30pm  –  Ginger Road
Hodges Park concerts are sponsored in part by the Music Performance Fund of the American Federation of Musicians as administered by the Chicago Federation of Musicians.  Thanks to the following organizations that contribute to making these concerts possible for our community.
Musician's Performance Fund and Chicago Federation of Musicians

The City of Park Ridge

The Park Ridge Recreation & Park District
Help Support Our Summer Concerts!
Concert donations can be mailed to:
PRFAS
PO BOX 89A
Park Ridge, IL 60068