Home
What a great time and wonderful event November 1st at Park Ridge Country Club!!!  The evening was filled with the usual delicious country club meal, silent auction, 50/50 raffle and dancing!!!  My filet mignon was perfect.  The veal and bass was the same.  If you missed this event, you missed a fabulous evening!!!  Mark your calendar for Saturday November 7, 2015 and join us for the next dinner.
If you did not have the opportunity to come, just join us next time.  Thanks again for  your support!!!  Donations are always welcome. 
Thank you to everyone who has participated in our annual fundraiser and donated to support Symphony Concerts in the Park.  Still working to achieve the minimum $50,000 needed to maintain 4 Symphony Concerts plus Big Band.  We now have $45,000 in the bank for 2015 concerts.  Keep it coming!!!
Make a 2014 donation and help us keep this legacy alive.  We are a 501 C 3, so your donation is tax deductible. 
Thank you Mayor Schmidt and all the Aldermen for showing us your culinary skills and grilling at our Fundraiser BBQ Friday July 25th, 2014.  Whole Foods donated the food and it's greatly appreciated.  We successfully raised $2,200 to contribute to the future of our Park Ridge "Concerts in the Park". 
Thanks to Whole Foods. Concerts in the Park really appreciates your help!!!
Thank you to everyone who donated to our PRFAS baskets.  We collected $3,400.  This coupled with the BBQ funds total $5, 600 from Friday's event!!!  Thanks to everyone who participated.  We greatly appreciate it.  Please keep it coming. 
You make it happen!!!     
Register with us online and we will enter your email in our gift basket drawing.  
Thanks Chief Bob Szkwarek and thanks to the Park Ridge Indian Scouts and Indian Princesses for sponsoring our June 27th "Heroes Through the Ages" concert.  $3,000 was distributed from their Christmas Tree sale proceeds and greatly needed by our organization to continue our symphony concerts. 
 

Bob Szkwarek and members of PRIS nation. $3,000 sponsor of 6/27/2014 Concert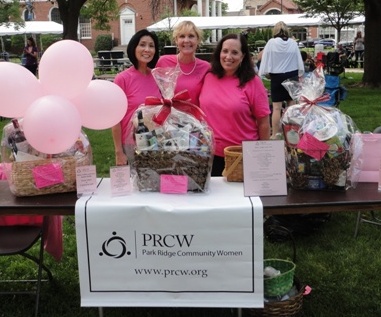 Emily Kosaka, Amy Noble, Kimberly Walters July 11, 2014 PRCW Gift Basket Raffle Raised $2,180
We are all looking forward to a warm 2014 Friday night concert in the park.  Go to our Events Calendar for our 2014 schedule.  The 2014 season will last June 20th through August 8th with 4 orchestral concerts, Brian Patti July 25th, and music provided by PRPD July 3, August 1 and August 8th.  We will be listing donations over $50 in our summer booklet, so take the opportunity to show your support!!!
***Park Ridge Park District will be selling food for the convenience of our patrons and families.  Spuntino's pizza and hot dogs from vending truck.  You can buy something in the park, take a break from cooking and just enjoy the evening.  (Except 7/11 Taste of PR and 7/25 Brian Patti Concert).
Our board members and our kids had great fun passing out bookmarks at the 2014 Memorial Day parade.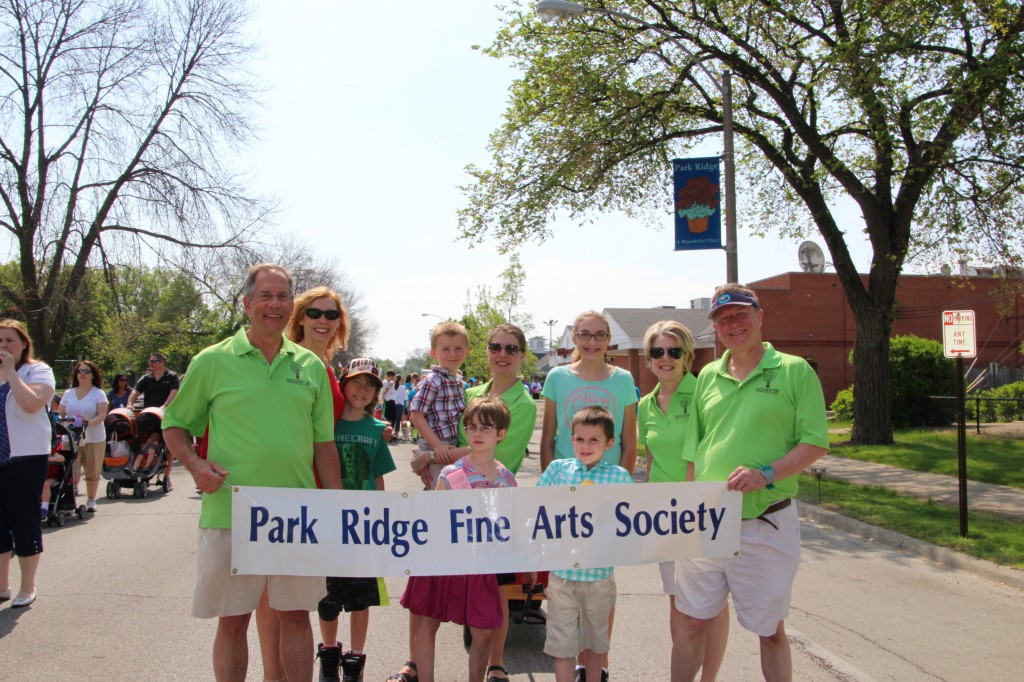 Hope you've enjoyed our Hodges Park Concerts in the Park.  PRFAS will diligently continue our fundraising efforts to ensure the future of our Summer Concerts.  This continues as a gift to our community and a labor of love for our board members, but we need your help.  Make a donation and let us know of any organizations willing to sponsor and support our concerts.  Email us at prfas@yahoo.com.  See below to see how $81,000 was spent for the 2011 concert season. 
Here is how $81,000 was spent for 2011′s 7 orchestral and 1 Big Band concerts.  It averages about $10,000 per orchestral concert, which represents our average cost for each orchestral concert.  Due to reduced funding, we mitigated 2014 season to 4 orchestral concerts and 2015 is looking the same as of 2014 year-end.   
1.  $57,000, or 70% of the total, for the 50 piece orchestra, which is made up of the finest free-lance professional musicians in the Chicago area.

2.  $14,000, or 17% of the total, for the sound system.

3.  $6,000, or 8% of the total, for music, licenses, printing, insurance and other expenses.

4.  $4,000, or 5% of the total, added to reserves.

5.  Nil for the board members since we are all volunteers.

6.  Resources and facilities provided by PRPD and the City of Park Ridge.
| | |
| --- | --- |
| 2011 Donations Pie Chart | 2011 Expense Allocation Chart |
Weather Alert Protocol!!!  Join us at 8pm to see if the weather allows the musicians to play and for us to proceed.  We don't know till then.  Scroll below or see event calendar for 2014 concert schedule.  
We thank the Park Ridge Park District and the City of Park Ridge for use of their resources and facilities.  We are a Park Ridge 501 C (3) not for profit organization whose board members solicit donations and work to make the concerts possible as a labor of love, but funding by sponsors and organizations continue to diminish.  We would appreciate help with sponsorship and donations.  Let us know if there are any organizations willing to sponsor a concert or make a donation and we will contact them.  Our email is prfas@yahoo.com.  Please make a donation below if you'd like to be listed as donor.  We list all donations $50 and over.  Donations June 2013 to June 2014 will be listed in our 2014 booklet. 
| | |
| --- | --- |
|   |  You can help support the continuation of our concerts by making a   donation, sponsoring a concert or a page in our 2014 ad booklet or   participating in our November 2014 benefit.  See our advertisers section for contact information. |
 If you are a business in Park Ridge and would like to support the concerts and our audience of thousands by advertising in our booklet or weekly flyer, go to Advertisers Page and see our pricing and call one of the board members if any questions.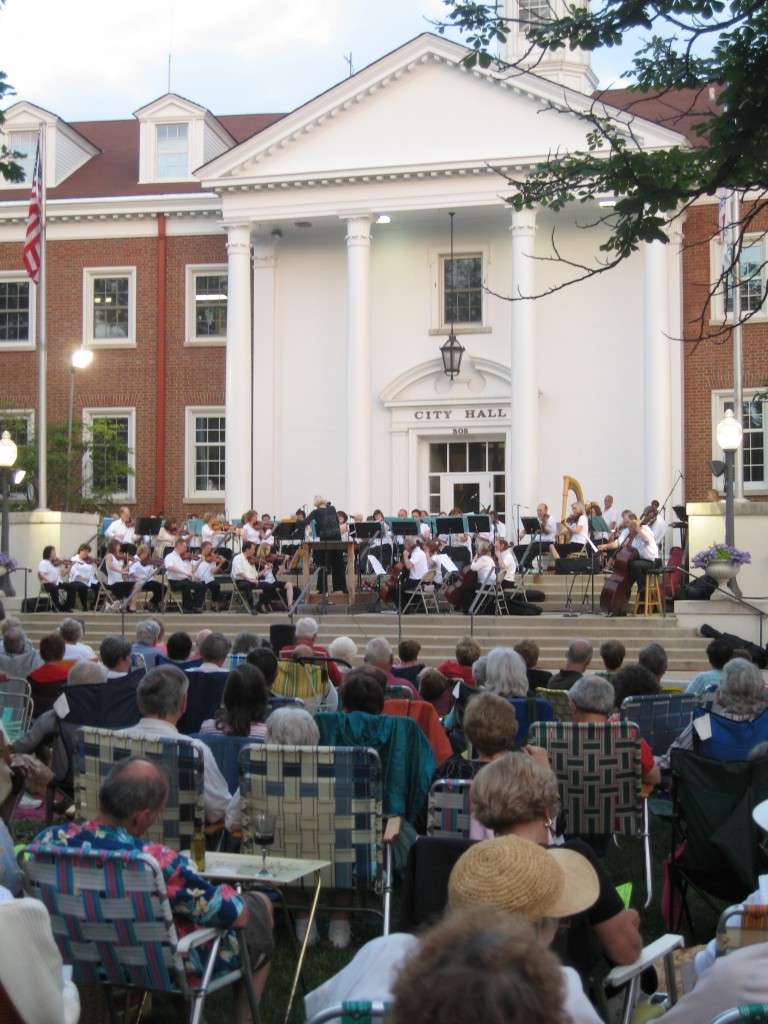 Providing Free Concerts In Park Ridge
Concerts in the Park Park Ridge Fine Arts Symphony Summer 2014 – Our 54th Year!
Barbara Schubert, Music Director and Conductor
Four orchestral concerts June 20, 2014 to July 18, 2014 by Park Ridge Fine Arts Symphony, a 50-piece ensemble of the finest free-lance professional musicians in the Chicago area.

Brian Patti Big Band – July 25th in Hodges Park.

Bands sponsored by PRPD July 3rd, August 1st and August 8th.  All concerts are at 8 pm in Hodges Park, in front of Park Ridge City Hall, except July 3rd Fireworks at Maine East HS.
Help Support Our Summer Concerts!
Concert donations can be mailed to:
PRFAS
PO BOX 89A
Park Ridge, IL 60068