Donations
Thank You For Your Donation 
The Park Ridge Community Women, a philanthropic and social organization helping the community.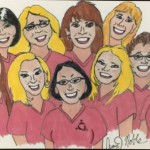 A huge thanks to The Park Ridge Community Women, the donors and everyone that participated in the 6/23/17 raffle for raising and donating over $4,000 to benefit Concerts in the Park, Barbara Schubert and The Park Ridge Fine Arts Orchestra.  This is so greatly appreciated!!!  
Affresco Pizzeria & Lounge
Blufish Sushi Bistro
Eggsperience
Elements Massage
FFC Park Ridge
Fred Astaire Dance Studios
Hay Caramba!
Hill's Hallmark Shop
Houlihan's
Nonna Silvia's
Pickwick Restaurant
PRFAS
Starbucks Coffee
The Original Pancake House
Trader Joe's
Vive Therapeutic Massage
Wilmette Bicycle & Sport Shop/Versino
WineStyles
Biedermann Family
Eng-Wapner Family
Kosaka Family
Nielson Family
Walters Family
Walton Family
Thank you to all listed here and on our Donors Page for contributing to the success of Concerts in the Park.
Help Support Our Summer Concerts!
Concert donations can be mailed to:
PRFAS
PO BOX 89A
Park Ridge, IL 60068